Training
Upskill your staff
Hospitality Courses:
Our range of practical skills courses gives participants the opportunity to learn by doing (Outcomes Based Training), thus empowering them to make an immediate difference in their job performance.


Food and Beverage Service Skills:
Designed for banqueting, restaurant and drinks service staff.
Banqueting Skills.
Waiter Service Skills.
Mini Bar Skills.
Beverage Service Skills.
Hospitality Housekeeping Skills:
Room attendants and linen room attendants skills training, as well as supervisory skills for housekeeping staff.
Room Attendant skills.
Linen Room skills.
Public Area Cleaning skills.
Housekeeping, Supervisory and Management skills.
Butler Training.
Front Office Skills:
Programmes for receptionists, porters, reservations and switchboard staff.
Porter skills.
Concierge skills.
Reception skills.
Reservations skills.
Telephone skills.
Guest House Training:
Individualised training for the specific needs of Guesthouses, and Bed and Breakfasts.
A culture of service excellence must start from the top and filter down. Courses of this nature should be attended by all levels of staff, so that everyone in the organisation operates with the same mindset and has positive service values that will make a real difference to the guest or customer.
The
'Making a Real Difference'
programme is designed around the specific needs of a particular group in an organisation. The programme is highly participatory and practically relates to people's work situations. Management's Role in Guest/Customer Service in Empowering Management to a 'Make a Real Difference':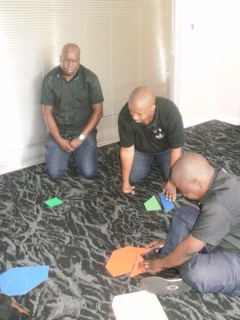 An overview of the 'Making a Real Difference' programme so that management and supervisory levels are able to support front line staff in the service process. This programme focuses on enabling management to create the right environment so that staff can deliver excellent service.


Making a Difference through Guest/Customer Service:
Empowering department staff with positive service attitudes by improving people's handling skills, thereby building a reputation for excellence that guarantees repeat business.


Understanding Business (the Business Game): Making a Difference in Guest/Customer Service:
Participants learn the principles of how business operates, and then understand how their role in customer service contributes to making a business successful.

Communication: 
Clear communication is the bedrock of successful relationships, and solid relationships are what set successful businesses apart from their competitors. Our range of communication courses include:


Assertive Communication Skills:
This course has two main objectives: the first is to train professional communication skills, and the second is to train staff on how to be assertive, especially when dealing with problems and difficult situations.


Telephone Communication:
The telephone is often the first impression, and therefore, professionalism and a positive attitude are essential. This course covers the skills aspect of telephone communication, and includes being able to handle problems and dealing correctly with the needs of the individual callers.


Presentation Skills:
The duration of the course is determined by the clients needs. The aim is to train individuals to give professional presentations.


Report Writing that Works:
Aimed at all levels of staff who need to write reports that make an impact. This course is highly practical and relevant to the business environment.


Written Business Communication:
Covers a range of business communication from letters, memo's, faxes, reports, manuals and emails.


English Language Enrichment Programme:
This programme is for those who need to improve their spoken English (second language speakers). The duration of the programme will depend on the needs of the client. 


Leadership Skills:
New Vision has compiled a selection of modules based on core elements, and organisations may choose those modules that best meet their needs, or have modules tailor-made to suit the organisations' specific training needs.


Core Element 1: Understanding the Business Environment
Modules to include- Strategic thinking; Planning, Organising and Goal Setting; Selling and Marketing; Understanding Finance.


Core Element 2: Achieving the Task
Modules to include- Leading, Managing and Communicating; Time Management and Delegation Skills; Problem Solving and Decision Making; Managing Meetings; Quality Assurance and Setting Standards.


Core Element 3: Developing the Team
Modules to include- Interviewing and Selecting Staff; Induction; Training and Facilitation Skills; Team-building and Motivation; Dealing with Diversity.


Core Element 4: Developing the Individual
Modules to include- Conducting Performance Appraisals; Dealing with Discipline and Staff Problems; Coaching and Mentoring.


Core Element 5: The Guest
Modules to include - Understanding your Guests and Customer trends; Delivering the Best Guest Service.
Additional Modules:
Mission, Vision and Value Creation Workshop
Lateral Thinking
Written Business Communication
Presentation Skills
Time Management
Selling Skills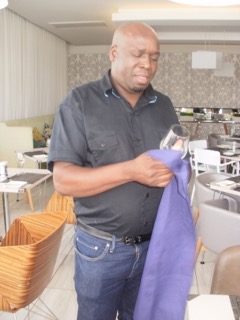 Training and Facilitation Skills:
Group Training Skills:
Equipping Managers to deliver staff training, with the following outcomes:
Identifying training needs.
Understanding learning principles.
Understanding the qualities and behaviour required to be a trainer.
Analysing a task to be trained.
Planning effective training sessions around specific tasks.
Writing appropriate materials to support the training presented.
Presenting a Training Session.
Dealing with and understanding different learners.
Dealing with problems and difficult learner situations.
On-the-Job Coaching Skills:
Understanding how to effectively coach staff whilst on the job. This practical programme will cover the following:
Analyse the situation to determine appropriate training methods.
Understand the qualities and behaviour required of an on-the-job coach.
Understanding coaching principles.
Managing the coaching process whilst on-the-job.
Presenting practical on-the-job coaching sessions.
Providing effective feedback.
Setting up performance measures to ensure accountability.
Presentation Skills:
This programme focuses on presenting information professionally, either within the organisation or to clients. The programme would cover the following:
Understanding your audience.
Understanding and learning how to use different presentation methods.
Using your voice effectively.
Reviewing material content.
Giving a presentation with group feedback.
Dealing with question and answer sessions.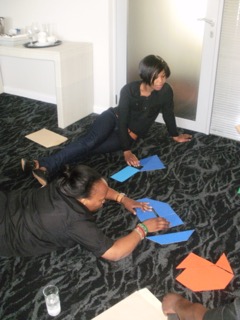 Team Building:
All our courses, as a result of the manner in which they are facilitated, lead to visible improvements in team spirit. We also offer specific courses to build team coherence within your organisation. These include:
Making a Difference Together: Team Building Through Adventure
Action orientated team building experiences.
Getting it Together: Team Building Through Games
Team building sessions based on interactive team building games.
Recipe for Success: Team Building Through Food
This course is a practical hands-on team building course where the team prepares a meal. The end of the session culminates in the team sitting down to enjoy their hard work. This course can also be altered and used to bring about cultural awareness in that the dishes chosen can reflect the various cultures within the organisation.
Financial:
"The Business Game" workshop.
Purpose of the Workshop:
To provide the delegates with a basic understanding of how profitable business operates including an understanding of:
The reason why people go into business.
How money flows in a business.
How to increase income in the business.
How to decrease expenditure in the business.
How important financial control is in a business, including budgets.

To enable delegates to utilise these basic financial principles in their own personal financial management. Included in this section will be personal budgeting and strategies to get out of debt.
The philosophy of the training will be to empower delegates with the knowledge to understand basic financial principles, and to be able to apply these principles in their personal lives. The critical importance of focusing on quality control issues at all levels will be emphasised throughout the training. The training is highly participatory.
Diversity Workshops:
The workshop is a fun and informative one-day workshop. This programme is very interactive with all participants being allowed to have their say.


Overview and Objectives:
To understand the value of working in a diverse environment.
To get to know others in the group with respect to their cultures and religions.
To learn how to interact with others as individuals and not as stereotypes.
To know how to deal positively with conflict.
To understand how the organisation's mission and values provide guidelines for
To understand the international culture's of our guests.
Programme Content:
Our political history and the impact it has on diversity.
Recognising and understanding the value of diversity at work.
Our historical identity- discussion on the various cultural groups covering aspects such as birth, death, weddings, religion, authority, how respect is shown in each culture, superstitions etc.
Finding commonalities in all of this diversity.
Reducing barriers.
Stereotyping- moving from seeing a group to seeing and dealing with people as individuals.
Types of discrimination, and how to deal with it.
Group guidelines on behaviour in your workplace.
Comments from participants when asked what the most important issue/aspect of the training was to them:
"Stereotyping- try not to, as I don't want to be stereoyped based on where I come from and the colour of my skin."
"I learnt a great deal about the different cultures in my workplace and appreciate my colleagues a great deal more because of it."
"Just because people have different cultures does not mean that they should be seen as inferior to yourself. Everyone should be treated with the same loyalty and respect no matter what race, culture or religion they belong to."
"We all have things in common no matter what culture you are."
"I think that the diversity programme is an excellent way to help people realise that people from different races and cultures are valuable to their lives, because it means that we are learning new things and learning to respect one another for our differences, and not expecting people to change to be like us."
"It opened my eyes to things I never knew, but always wondered about. It was a great help and a wonderful experience."
"It was very informative and is of great use in the workplace."